 Diversity & Inclusion

"Diversity and inclusion are crucial to Nielsen's growth, strength and ability to innovate. At Nielsen, we have proven that diversity of talents, skills, experiences and cultural backgrounds make our company stronger and aid us in delivering results for clients."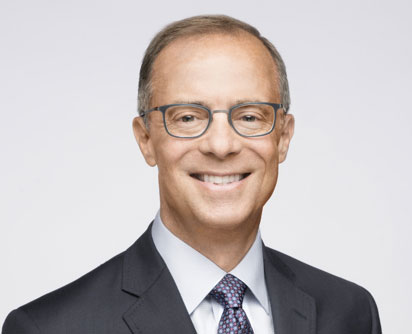 "Nielsen is committed to reflecting the diversity of the communities where we live and work and to sharing metrics and insight into why consumers behave the way they do. As we share the impact and importance of the population shifts we see around the globe, we also want to help our clients connect the dots between diversity, inclusion, innovation and superior results."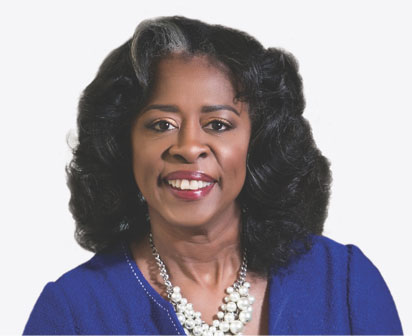 Nielsen strives to infuse diversity and inclusion into everything we do—from ensuring our employees feel they have a seat at the table to making sure their voices are heard. In an effort to help our clients anticipate trends or create "the next big thing," we look to our employees to provide valuable insights about consumer behavior that only a diverse workforce can accurately and authentically portray. Our employees are indeed our sustainable competitive advantage, and, therefore, diversity and inclusion at Nielsen isn't just a department but is everyone's responsibility. As CEO Mitch Barns says, "Diversity is a business imperative." Clients see Nielsen as the definitive source for measurement and insights, for ALL consumers and audiences. With the dramatic shift in demographics, ensuring our data is representative of diverse communities is especially important. We achieve this commitment to accurate and inclusive measurement, in part, through engagement and outreach in local communities around the world. Consumers of all backgrounds know who we are and trust Nielsen to be the source for unbiased information, and, therefore, agree to participate in our panels because they understand our message of "YOU MATTER" and the value of representation. It is crucial that our organization is inclusive and reflects the diversity of the markets we measure.
2017 was a great year for Diversity & Inclusion at Nielsen as highlighted by the number of external recognitions we received globally:
Community Engagement, Alliances and Partners
Community Engagement assists Nielsen in two ways:
1
Achieving its overall business objectives by using its resources—financial, in-kind and technical expertise—to enhance the company's reputation.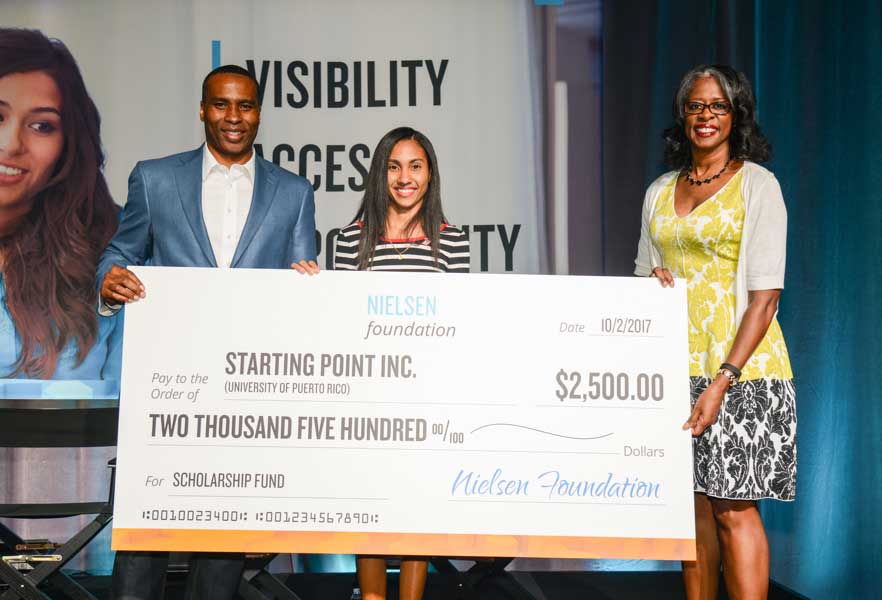 2
Connecting with nonprofit organizations that are making important contributions to the quality of life both in local communities where Nielsen has a significant presence and nationally where strategic assistance helps advance a particular cause.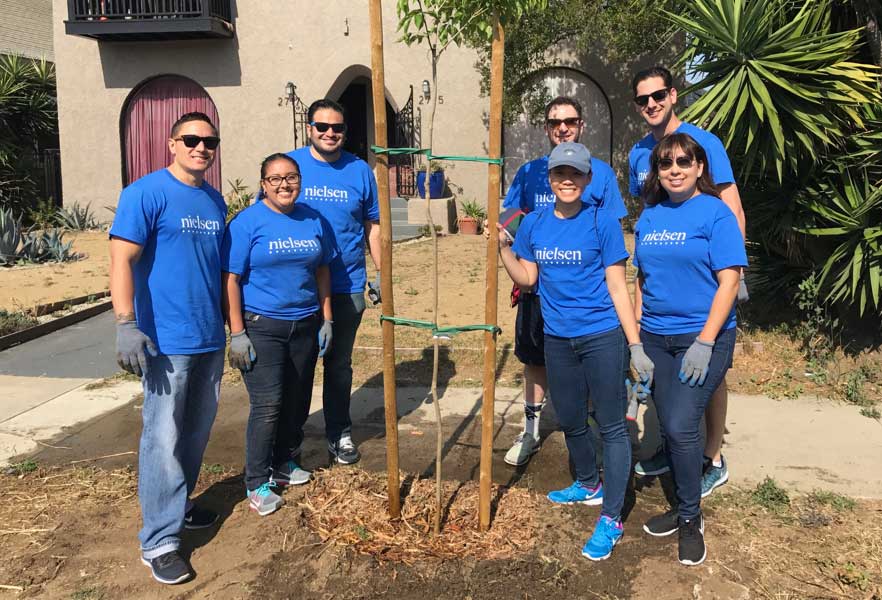 In 2017, Community Engagement provided $1 million in financial support to more than 130 local and national organizations. These contributions were made to organizations that are dedicated to the five giving priorities of Community Engagement:





Leadership Development
The Diverse Leadership Network ("DLN"), a 15-month leadership development program for mid-career, high potential talent, produced its third class in May 2017. The class, inducted in 2015, graduated 29 high performing associates representing the breadth of Nielsen's business units. A tribute to the program's success, 45% of DLN participants and alumni began new roles or expanded their responsibility in 2017. Turnover among DLN participants and alumni was 30% lower than the total company's turnover in 2017. Nearly 50% of the first class of the DLN that graduated in 2014 have now reached the VP or General Manager level, significantly expanding their reach and impact on the company.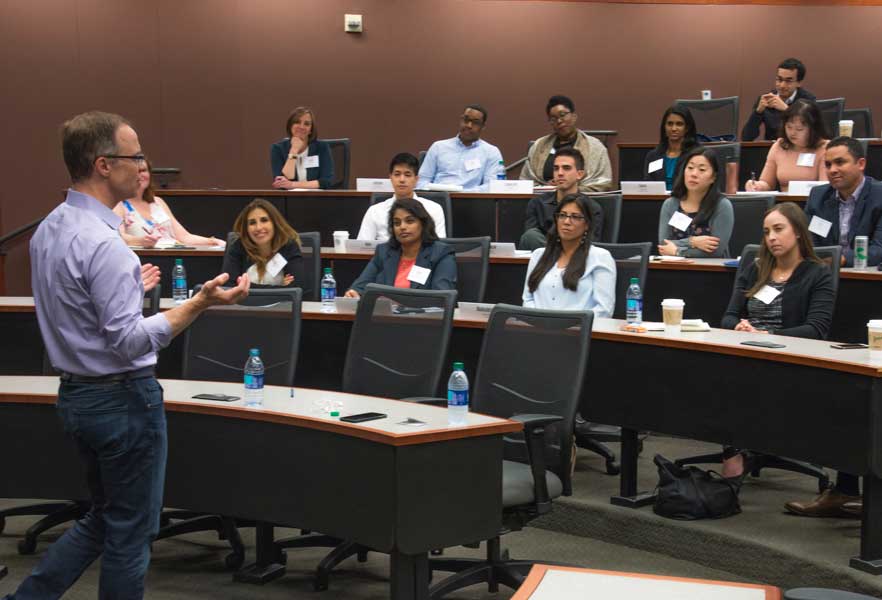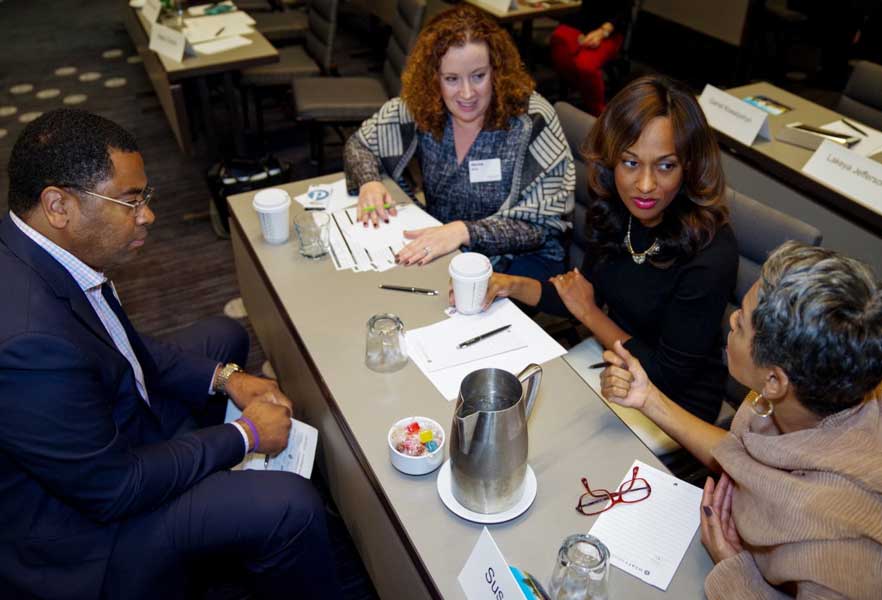 Employee Resource Groups
We see our Employee Resource Groups ("ERGs") as an integral part of our overall diversity and inclusion strategy. They are an important resource to drive innovation and business impact, and to support talent management initiatives. Our Sustaining Active Black Leadership and Empowerment ("SABLE") and PRIDE (LGBT+) ERGs both celebrated 10 years of making an impact at Nielsen. Early in the year, we launched our ninth ERG, Multicultural Organization Supporting an Inclusive Work Environment ("MOSAIC"). After the initial launch in Oxford in the UK, the group has already expanded to Ireland, the UAE and Poland. MOSAIC's creation comes on the heels of another ERG global launch last spring in Shanghai, Nielsen Generation ("N-GEN"). These two groups represent the expanding global footprint of Nielsen's diversity and inclusion strategy. We launched 22 new ERG chapters globally, growing total membership by nearly 16%, and giving us at least one ERG chapter in 77 countries around the world.
Nielsen Hosts First Hispanic Employee Forum
The Hispanic Employee Forum follows our first Black Employee Forum in 2016, in Atlanta, Georgia. This year, we hosted our first Hispanic Employee Forum in Fort Lauderdale, Florida. More than 150 Hispanic associates, four clients and representatives from eight community organizations spent two days attending panel discussions and professional development sessions, listening to business updates and participating in cultural activities. A host of senior leaders from across our company, as well as Ralph de la Vega, former Vice Chairman of AT&T, and Suzanna Valdez of the Nielsen Hispanic Latino Advisory Council addressed attendees. Feedback from the associates who attended has been tremendous, and we have heard managers say that it inspired a renewed interest in Nielsen.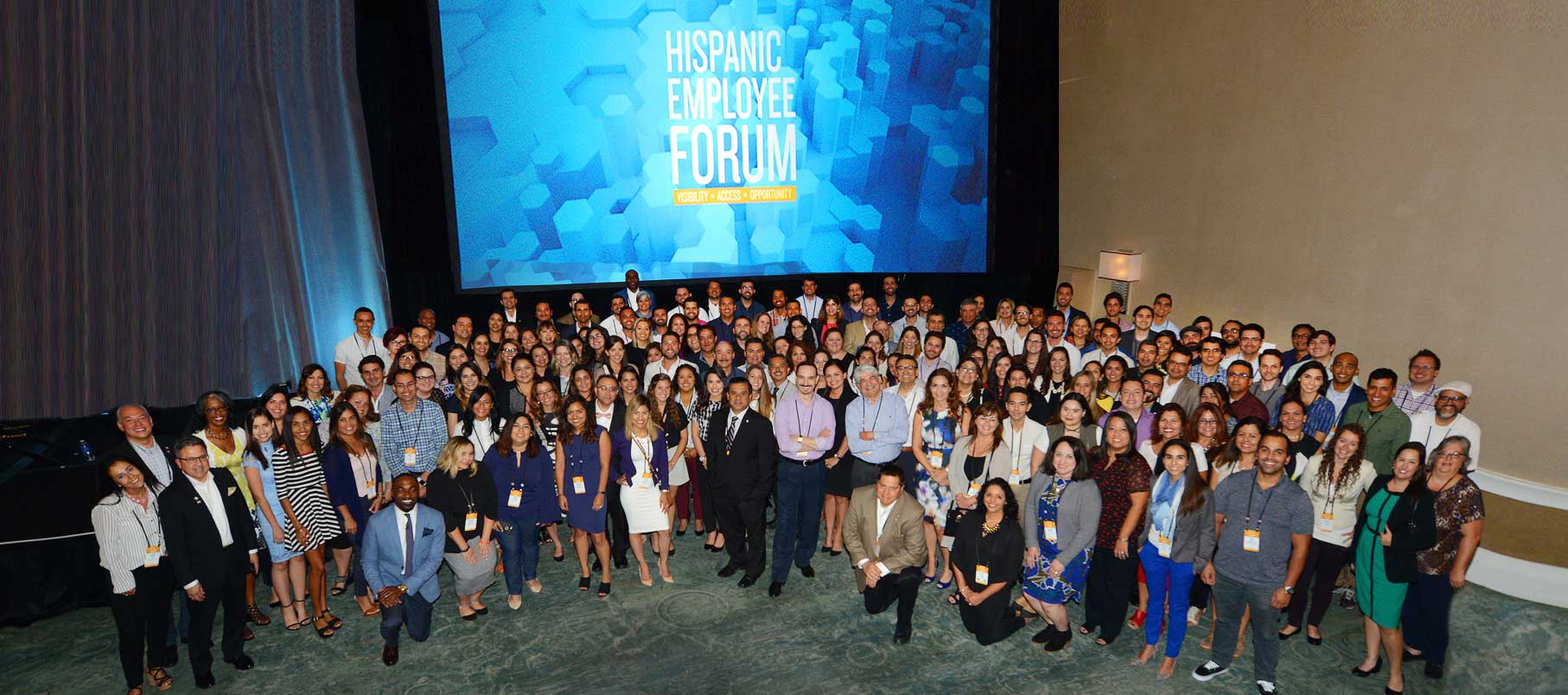 Supplier Diversity
Annually, our supplier diversity program is measured against our goal of spending at least 10% (of total U.S. sourceable opportunities) with diverse suppliers. To accomplish this, we have launched several initiatives to assist with local and national diverse spend growth. From a local perspective, we launched our "Buy Local/Grow Global" initiative in 2017. The purpose of the program is to increase our spend and development with small, local diverse businesses in the areas within the U.S. where Nielsen has a presence (i.e., New York City, Chicago, Oldsmar/Tampa, Los Angeles, San Francisco, Cincinnati and Columbia).
Our supplier diversity team partnered with the Checkered Flag Run Foundation to launch HeroZona, a week-long event held in Phoenix in November. HeroZona's goal is to find opportunities for veterans who are seeking employment as well as veteran-owned businesses pursuing procurement opportunities with corporations. More than 300 veteran-owned businesses and corporations attended the event in 2017.